On May 3rd more than 90 independent bookstores across California will celebrate books, readers and indie bookselling on the first annual California Bookstore Day.

There will be famous authors and books you cannot get on any other day, in any other place. There will be readings, and prizes, and things to eat and drink. Everyone will be there and you should definitely be there, too! 


Vroman's Bookstore Schedule of Events: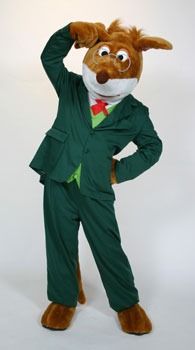 10am- Special character storytime with the famous Geronimo Stilton!


11am- Kids' Craft Time- Bookmaking!
Budding storytellers will love making books they can use to write stories or keep as a journal or diary. Free to attend- all supplies needed will be provided.
1pm-3pm- Literary Costume Contest
Visit us dressed as your favorite author, book character, or other book-themed costume for your chance to win prizes! All ages welcome- get creative!

3:45pm
-
ImproTheatre
will be here with a special performance of
LA Noir UnScripted
Inspired by authors Raymond Chandler and James M. McCain, ImproTheatre brings us stories of the mysterious and scandalous Los Angeles of the 1940s and 1950s.
"These angels with dirty faces play well with pulp." -
Los Angeles Times
"A hysterical riot full of passionate intentions, mischievous glances and death…gets you hooked and wanting to come back for more." -
LA Weekly

6pm
-
Literary Trivia with the lovely folks from Prospect Park Books
Colleen Dunn Bates, Patty O'Sullivan, Lian Dolan, and Jennie Cook from the local publisher, Prospect Park Books, will help us run our rounds of trivia. Register your team get ready for some fierce competition with fellow quick-witted bookworms! We have great prizes for the winners, so dust off that literary knowledge!
Sign-up for trivia
online
or by calling our Will Call Department at 626-449-5320.
Throughout the day...
- Enjoy musical performances by Extra Soular Jazz.
- Create collaborative stories with the giant Mad Libs game in the Children's Department!
- Spin the prize wheel for a chance to win prizes!
A sampling of the special books and gifts available at Vroman's on that day include:


*A full-color, 68-page hardcover book, Depressed. Repressed. Obsessed features Lisa Brown's 3-Panel book reviews. SIGNED and NUMBERED, with an introduction by the bestselling author of the Pigeon and Knuffle Bunny books, Mo Willems.



* The Sleeper and the Spindle. A limited bound and illustrated copy of a Neil Gaiman short story inspired by Sleeping Beauty for middle and young readers.
* A Literary Map of California. An original full-color giclée print of California literary settings featuring 24 beloved books from the 20th and 21st centuries including The Maltese Falcon, The Joy Luck Club, Wild, Devil in a Blue Dress, and others. Gallery quality, suitable for framing, and created especially for California Bookstore Day.
* Bad Citizen stencil. A wooden stencil suitable to hang as art or use as a graffiti stencil, inspired by Don DeLillo's novel White Noise. Beautifully packaged in a cellophane envelope.

 @ Vroman's Hastings Ranch
- ALL DAY!- Indulge in our donut station! Create magical literary delicacies, like Berry Potter (fresh mixed berries and whipped cream), For Whom the Bacon Tolls (bacon and a maple donut), and more! While supplies last.

- 11am- Storytime with Kate.
- 1:30pm- Music performed by Carmen Pacillas & Friends.
- 3:30pm- Enjoy a performance by magician Victor Castillo.
- 5pm- Play some exciting rounds of Literary Bingo (for prizes & bragging rights!)
@ Book Soup
- Noon- Jenny Slate & Dean Fleischer- Camp, authors of Marcel the Shell, lead a special Book Soup storytime!

- 3pm- Babe Walker discusses & signs Psychos: A White Girl Problems Book
- 6pm- Beth Lapides' Uncabaret, featuring Jeff Garlin, Richard Kramer, Jen Kirkman, and Cindy Chupack.
- More to come!

See you on May 3rd!

For more information about this wonderful celebration of books, book lovers, and bookstores, please visit the California Bookstore Day website.

Event date:
Saturday, May 3, 2014 - 2:44pm