Escape!: The Story of The Great Houdini (Paperback)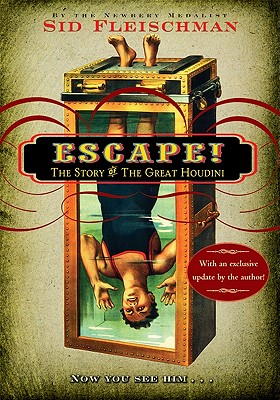 Description
---
How did he walk through walls, escape drowning, and shatter iron chains that were tightly wrapped around him?
The rare photos in this book might help you figure it out. So might the exclusive update about the rumor that Houdini was poisoned. But just remember, a true magician never reveals his tricks. . . .
About the Author
---
Sid Fleischman wrote more than sixty books for children, adults, and magicians. Among his many awards was the Newbery Medal for his novel The Whipping Boy. The author described his wasted youth as a magician and newspaperman in his autobiography The Abracadabra Kid. His other titles include The Entertainer and the Dybbuk, a novel, and three biographies, Sir Charlie: Chaplin, The Funniest Man in the World; The Trouble Begins at 8: A Life of Mark Twain in the Wild, Wild West; and Escape! The Story of The Great Houdini.