Into the Mighty Sea (Hardcover)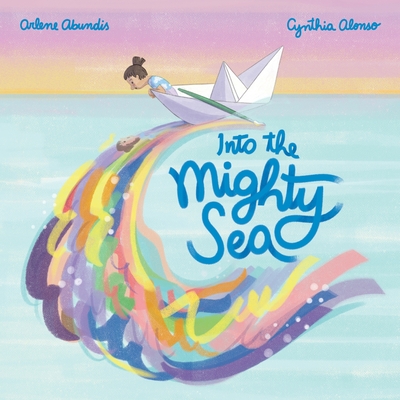 Description
---
When Mariel's emotions become a big sea of color, she must learn to sail through or get lost in the swells in Into the Mighty Sea by debut author Arlene Abundis and acclaimed illustrator Cynthia Alonso.
Mariel's family is a big POP of color! But when her tíos, tías, and cousins arrive for her hermanito's birthday party, their many besos, noises, and colors start to feel overwhelming. As Mariel's tears grow into an ocean, she paints a boat to stay afloat and dives into the mighty sea.
When an island calls to her through the swells, she discovers sights, smells, and sounds on its shores that bring back memories of the people she loves the most to guide her back home.
Beautifully illustrated and lyrically written, Into the Mighty Sea is about a girl with big emotions who learns that sometimes taking a step back can be exactly what you need.
About the Author
---
Arlene Abundis is a Cuban American author whose work honors resilience through mental and emotional health. She has struggled with social anxiety and post-traumatic stress for over two decades. A former preschool teacher, she lives nestled with her husband and three children between the foothills of the San Gabriel mountains in California. Pastelitos that drip guava jelly, gardens, and library adventures with her kids calm the swirling thoughts of her mind.
Cynthia Alonso is an award-winning illustrator and graphic designer with roots in Buenos Aires, Argentina, currently based in Berlin. Her images are full of life, tenderness, curiosity, and vivid characters. With expertise in illustration, drawing, lettering, and design, she focuses on creating evocative visual storytelling for fiction and nonfiction children's books. Cynthia has published over ten books since 2016, and her work has been recognized by the Society of Illustrators, the Bologna Children's Bookfair, Latin American Illustration, Nami Concours, 3x3 Magazine, and more.