The Contented Baby's First Year: The Secret to a Calm and Contented Baby (Hardcover)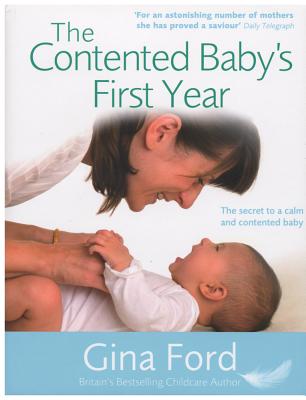 This item is not available.
Description
---
Gina Ford's bestselling The Contented Little Baby Book established Gina as one of the UK's most influential voices in baby and childcare issues. Her groundbreaking routines have been the salvation of hundreds of thousands of parents and her sound advice on weaning and sleep has guaranteed contented little babies in households around the world. In The Contented Baby's First Year, Gina takes you through your baby's first year in a month-by-month guide. From physical and mental development through to changes in feeding and sleeping patterns, this wonderful book is packed with practical parenting advice. There's information here on soothing, breastfeeding, weaning, and bathing your baby together with suggestions for encouraging key developmental milestones: holding a toy, rolling over, sitting up, and crawling. Additionally, for each month there is a handy Q&A that offers reassuring solutions to particular problems that can occur at each stage in your baby's development. Beautifully illustrated with stunning photography, including step-by-step guides to caring for your little one, The Contented Baby's First Year is essential reading for guaranteeing a contented little baby in year one.
About the Author
---
Gina Ford is Britain's bestselling childcare author whose titles include The Contented Little Baby! She has more than 30 years hands-on experience as a maternity nurse and has published more than 20 parenting books.
Praise For…
---
"Gina Ford is the Delia Smith of parenting . . . while Delia tells you how to make the perfect omelette, Gina Ford in her baby-care manual The Contented Little Baby Book, draws on 30 years' experience to tell you how to nurture the perfectly happy baby." —You magazine

"For an astonishing number of mothers she has proved a saviour." —Daily Telegraph

"For me she was an absolute Godsend." —Kate Winslet