Wetland and Stream Rapid Assessments: Development, Validation, and Application (Paperback)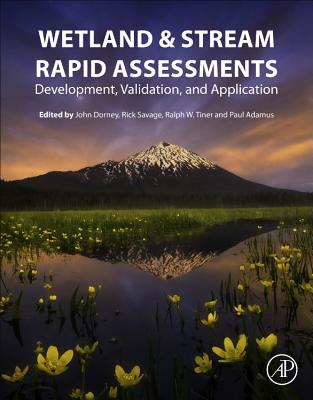 This item is not available.
Description
---
Wetland and Stream Rapid Assessments: Development, Validation, and Application describes the scientific and environmental policy background for rapid wetland and stream assessments, how such assessment methods are developed and statistically verified, and how they can be used in environmental decision-making--including wetland and stream permitting. In addition, it provides several case studies of method development and use in various parts of the world. Readers will find guidance on developing and testing such methods, along with examples of how these methods have been used in various programs across North America.
Rapid wetland and stream functional assessments are becoming frequently used methods in federal, state and local environmental permitting programs in North America. Many governments are interested in developing new methods or improving existing methods for their own jurisdictions. This book provides an ideal guide to these initiatives.
About the Author
---
John Dorney has been employed by Moffat and Nichol since March 2014. His responsibilities include environmental permitting, wetland and stream functional assessment, as well as teaching classes in stream identification and functional assessment. He retired from the N.C. Division of Water Quality after twenty-eight years. During that time, he was in charge of the 401 Water Quality Certification Program that was responsible for regulatory review of development projects to ensure compliance with the state's wetland, stream and buffer regulations as well as the Wetlands Program Development Unit which developed and implemented new or modified wetland regulatory and monitoring policies.