Boiling Water Reactors (Paperback)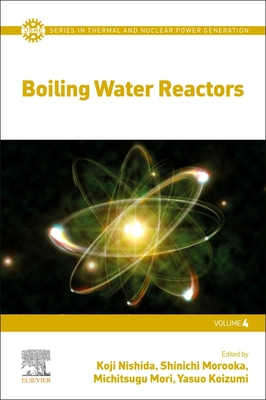 This item is not available.
Description
---
Boiling Water Reactors, Volume Four in the JSME Series on Thermal and Nuclear Power Generation compiles the latest research in this very comprehensive reference that begins with an analysis of the history of BWR development and then moves through BWR plant design and innovations. The reader is guided through considerations for all BWR plant features and systems, including reactor internals, safety systems and plant instrumentation and control. Thermal-hydraulic aspects within a BWR core are analyzed alongside fuel analysis before comparisons of the latest BWR plant life management and maintenance technologies to promote safety and radiation protection practices are covered.
The book's authors combine their in-depth knowledge and depth of experience in the field to analyze innovations and Next Generation BWRs, considering prospects for a variety of different BWRs, such as High-Conversion-BWRs, TRU-Burner Reactors and Economic Simplified BWRs.