Two Years Before the Mast: A Personal Narrative of Life at Sea (Paperback)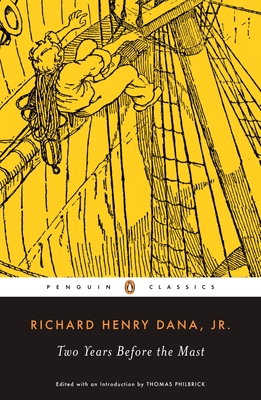 Description
---
In 1834, Richard Henry Dana Jr. left the comforts of Boston for the hardships and abuses of the most exploited segment of the American working class.  Dana's account of his passage around Cape Horn to California, and back, is a remarkable portrait of the seagoing life: the day-to-day routines and conversations, the sailors who manned the ship, the brutality of incompetent officers, and the style of life in the newly emerging coastal towns of California. 

As Thomas Philbrick discusses in his introduction, the public's sympathy for the plight of mariners, which was aroused by the book, eventually faded, but Two Years Before the Mast forever changed readers' romanticized perceptions of life at sea and inaugurated a lasting tradition of realism and concern for human values.
About the Author
---
Thomas Philbrick is professor emeritus of English at the University of Pittsburgh.
Praise For…
---
"Possesses . . . the romantic charm of Robinson Crusoe."
--Ralph Waldo Emerson