Company's Coming: A Passover Lift-the-Flap Book (Novelty book)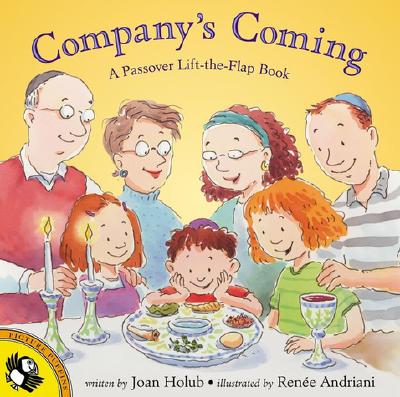 $6.99
Email or call for price
Description
---
It's Passover, and family and friends are coming over to celebrate. Young readers can lift the flaps and join the fun as the family in this lively story asks the Four Questions, samples the foods on the Seder plate, hunts for the Afikomen, and more. A great way to introduce the history and traditions of this important Jewish holiday to the very young.
About the Author
---
The reason I'm a children's book author/illustrator today is that I have a lot of determination. I practiced drawing and revised my stories over and over because I wanted nothing more than to do what I'm doing now--writing and illustrating children's books.
I always knew I'd become an artist and studied art in college in Texas. After graduating from college, I became an Art Director at a graphic design firm. I moved from Texas to New York to work in children's publishing. I got a job as Associate Art Director in children's books at Scholastic, where I designed books and enjoyed working with editors and illustrators. This was excellent experience.
I illustrated my first children's book in 1992 and soon began illustrating full time. I had always written stories, but I began completing manuscripts and mailing them out to publishers in the early 1990's. In 1996, I sold my first two manuscripts -- Boo Who? (Scholastic) and Pen Pals (Grosset & Dunlap) -- both published in 1997.
Now I write and illustrate full time. It is a great job. When I think of a idea, I write it down so that whenever I finish one story I'll have a bunch of ideas waiting that I can begin working on next. I especially love reading and writing funny stories, weird stories, and animal stories.