The Long Hangover: Putin's New Russia and the Ghosts of the Past (Paperback)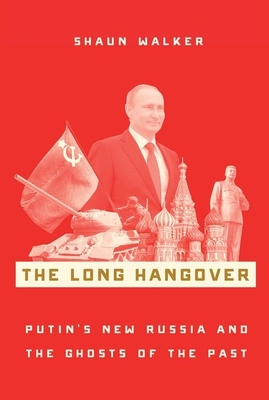 $18.95

Usually arrives at our store within 4-7 days
Description
---
In The Long Hangover, Shaun Walker presents a deeply reported, bottom-up explanation of Russia's resurgence under Putin. By cleverly exploiting the memory of the Soviet victory over fascism in World War II, Putin's regime has made ordinary Russians feel that their country is great again. Walker not only explains Putin's goals and the government's official manipulations of history, but also focuses on ordinary Russians and their motivations. He charts how Putin raised victory in WWII to the status of a national founding myth in the search for a unifying force to heal a divided country, and shows how dangerous the ramifications of this have been. This book explores why Russia, unlike Germany, has failed to come to terms with the darkest pages of its past: Stalin's purges, the Gulag, and the war deportations. The narrative roams from the corridors of the Kremlin to the wilds of the Gulags and the trenches of East Ukraine. It puts the annexation of Crimea and the newly assertive
Russia in the context of the delayed fallout of the Soviet collapse. The Long Hangover looks to a lost generation: the millions of Russians who lost their country and the subsequent attempts to restore to them a sense of purpose.

About the Author
---
Shaun Walker is a foreign correspondent for The Guardian. He was the paper's Moscow correspondent between 2013 and 2018 and worked as a journalist in Moscow for more than a decade. He studied Russian and Soviet history at Oxford University.