South and America Since World War II (Paperback)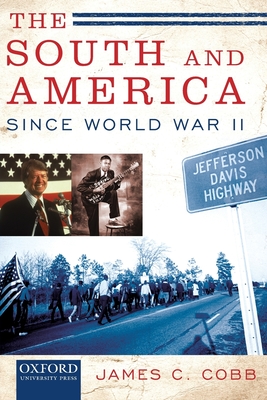 This item is not available.
Description
---
In this superb volume, James C. Cobb provides the first truly comprehensive history of the South since World War II, brilliantly capturing an era of dramatic change, both in the South and in its relationship with the rest of the nation.
Here is a panoramic narrative that flows seamlessly from the Dixiecrats to the "southern strategy," to the South's domination of today's GOP, and from the national ascendance of southern culture and music, to a globalized Dixie's allure for foreign factories and a flood of immigrants, to the roles of women and an increasingly visible gay population in contemporary southern life. The heart of the book illuminates the struggle for Civil Rights. Jim Crow still towered over the South in 1945, but Cobb shows that Pearl Harbor unloosed forces that would bring its ultimate demise. Growing black political clout outside the South and the contradiction of fighting racist totalitarianism abroad while tolerating it at home set the stage for returning black veterans to spearhead the NAACP's postwar assault on the South's racial system. This assault sparked not only vocal white resistance but mounting violence that culminated in the murder of young Emmett Till in 1955. Energized rather than intimidated, however, blacks in Montgomery staged the famous bus boycott, bringing the Rev. Martin Luther King to the fore and paving the way for the dramatic protests and confrontations that finally brought profound racial changes as well as two-party politics to the South.
As he did in the prize-winning The Most Southern Place on Earth and Away Down South, Cobb writes with wit and grace, showing a thorough grasp of his native region. Exhaustively researched and brimming with original insights, The South and America Since World War II is indeed the definitive history of the postwar South and its changing role in national life.

About the Author
---
James C. Cobb is B. Phinizy Spalding Distinguished Professor at the University of Georgia. His books include The Most Southern Place on Earth, which won the Mississippi Historical Society's McLemore Prize, and Away Down South, which received the Mary Lawton Hodges Prize in Southern Studies.