Danteworlds: A Reader's Guide to the Inferno (Paperback)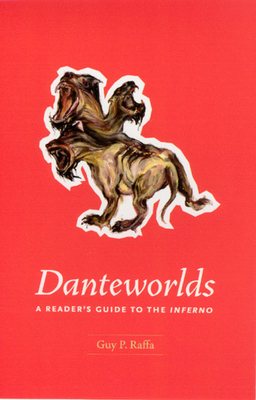 This item is not available.
Description
---
One of the greatest works of world literature, Dante Alighieri's The Divine Comedy has, despite its enormous popularity and importance, often stymied readers with its multitudinous characters, references, and themes. But until now, students of the Inferno have lacked a suitable resource to guide their reading.

Welcome to Danteworlds, the first substantial guide to the Inferno in English. Guy P. Raffa takes readers on a geographic journey through Dante's underworld circle by circle—from the Dark Wood down to the ninth circle of Hell—in much the same way Dante and Virgil proceed in their infernal descent. Each chapter—or "region"—of the book begins with a summary of the action, followed by detailed entries, significant verses, and useful study questions. The entries, based on a close examination of the poet's biblical, classical, and medieval sources, help locate the characters and creatures Dante encounters and assist in decoding the poem's vast array of references to religion, philosophy, history, politics, and other works of literature.

Written by an established Dante scholar and tested in the fire of extensive classroom experience, Danteworlds will be heralded by readers at all levels of expertise, from students and general readers to teachers and scholars.
About the Author
---
Guy P. Raffa is associate professor of Italian at the University of Texas at Austin. He is the author of Danteworlds: A Reader's Guide to the Inferno, also published by the University of Chicago Press.