An Immigrant's Tale: India to Canada (Paperback)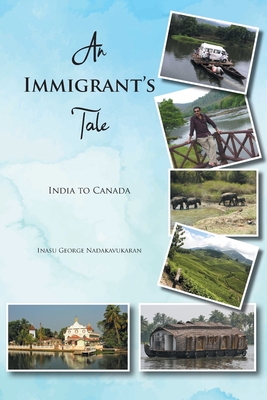 $11.99

Usually arrives at our store within 4-7 days
Description
---
This is a story about a 25-year-old immigrant who left India in June 1969 to travel to Canada with eight dollars in his pocket. Times were different then: there were no credit cards or mobile phones at that time. There would be no job waiting for him when he arrived in Canada, so, he was travelling into the unknown. In those days, air line travel was expensive, but it had its perks. One of the perks was you were allowed to break journey and stay overnight on the route; airlines would pay for the accommodation and food. The author decided take a chance and stay couple of places with the eight dollars in his pocket. He decided stay in Delhi, Zurich and Cologne. In Cologne, he got in trouble with hotel management - you will find the details in the book.
His ambition was to travel the world for three years and return to India. He knew eight dollars wouldn't take him too far, but that was the most the Indian government allowed you to take out of the country.
Soon after arriving, he started to fall in love with Canada and the people here. After few years, he gave up the idea of returning to India. During this time, his company recognized his capability in engineering and offered him responsible positions. He put his two sons through medical programs; they became doctors and they both married doctors also. He considers this is his greatest achievement and sacrifice in Canada.
The author also gives some advice to new immigrants. This is his story.