A Global History of Buddhism and Medicine (Hardcover)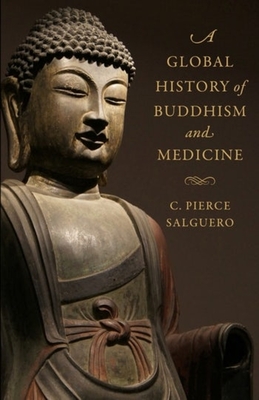 This item is not available.
Description
---
Medicine, health, and healing have been central to Buddhism since its origins. Long before the global popularity of mindfulness and meditation, Buddhism provided cultures around the world with conceptual tools to understand illness as well as a range of therapies and interventions for care of the sick. Today, Buddhist traditions, healers, and institutions continue to exert a tangible influence on medical care in societies both inside and outside Asia, including in the areas of mental health, biomedicine, and even in responses to the COVID-19 pandemic. However, the global history of the relationship between Buddhism and medicine remains largely untold. This book is a wide-ranging and accessible account of the interplay between Buddhism and medicine over the past two and a half millennia. C. Pierce Salguero traces the intertwining threads linking ideas, practices, and texts from many different times and places. He shows that Buddhism has played a crucial role in cross-cultural medical exchange globally and that Buddhist knowledge formed the nucleus for many types of traditional practices that still thrive today throughout Asia. Although Buddhist medicine has always been embedded in local contexts and differs markedly across cultures, Salguero identifies key patterns that have persisted throughout this long history. This book will be informative and invaluable for scholars, students, and practitioners of both Buddhism and complementary and alternative medicine.
About the Author
---
C. Pierce Salguero is associate professor of Asian history and religious studies at Pennsylvania State University's Abington College. He is the editor of Buddhism and Medicine: An Anthology of Premodern Sources (Columbia, 2017) and Buddhism and Medicine: An Anthology of Modern and Contemporary Sources (Columbia, 2019), among other works.