The Decay of Lying: And Other Essays (Penguin Great Ideas) (Paperback)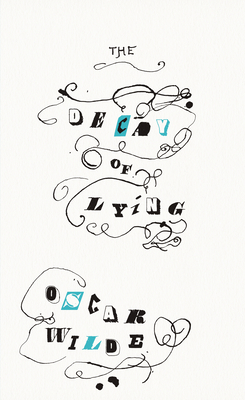 Description
---
A selection of Oscar Wilde's writings that underscore his notion that "Life imitates Art far more than Art imitates Life"

The Decay of Lying includes two of Wilde's most comprehensive--and witty--explorations of his aesthetic philosophy: The Decay of Lying and The Critic as Artist.

Throughout history, some books have changed the world. They have transformed the way we see ourselves - and each other. They have inspired debate, dissent, war and revolution. They have enlightened, outraged, provoked and comforted. They have enriched lives--and upended them. Now Penguin brings you a new set of the acclaimed Great Ideas, a curated library of selections from the works of the great thinkers, pioneers, radicals and visionaries whose ideas shook civilization and helped make us who we are.
About the Author
---
Oscar Wilde (1854–1900) was an Irish writer, poet, and playwright. His novel, The Picture of Dorian Gray, brought him lasting recognition, and he became one of the most successful playwrights of the late Victorian era with a series of witty social satires, including his masterpiece, The Importance of Being Earnest.