Philosophy of Love: A Partial Summing-Up (The Irving Singer Library) (Paperback)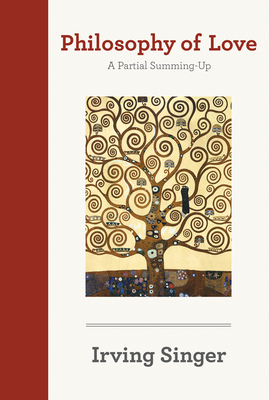 This item is not available.
Description
---
The author of the classic philosophical treatment of love reflects on the trajectory, over decades, of his thoughts on love and other topics.
In 1984, Irving Singer published the first volume of what would become a classic and much acclaimed trilogy on love. Trained as an analytical philosopher, Singer first approached his subject with the tools of current philosophical methodology. Dissatisfied by the initial results (finding the chapters he had written "just dreary and unproductive of anything"), he turned to the history of ideas in philosophy and the arts for inspiration. He discovered an immensity of speculation and artistic practice that reached wholly beyond the parameters he had been trained to consider truly philosophical. In his three-volume work The Nature of Love, Singer tried to make sense of this historical progression within a framework that reflected his precise distinction-making and analytical background. In this new book, he maps the trajectory of his thinking on love. It is a "partial" summing-up of a lifework: partial because it expresses the author's still unfolding views, because it is a recapitulation of many published pages, because love—like any subject of that magnitude—resists a neatly comprehensive, all-inclusive formulation. Adopting an informal, even conversational, tone, Singer discusses, among other topics, the history of romantic love, the Platonic ideal, courtly and nineteenth-century Romantic love; the nature of passion; the concept of merging (and his critique of it); ideas about love in Freud, Schopenhauer, Nietzsche, Dewey, Santayana, Sartre, and other writers; and love in relation to democracy, existentialism, creativity, and the possible future of scientific investigation. Singer's writing on love embodies what he has learned as a contemporary philosopher, studying other authors in the field and "trying to get a little further." This book continues his trailblazing explorations.
About the Author
---
Irving Singer was Professor of Philosophy at MIT. He was the author of the trilogies The Nature of Love and Meaning in Life, Philosophy of Love: A Partial Summing-Up, Mozart and Beethoven: The Concept of Love in Their Operas, all published by the MIT Press, and many other books.
Praise For…
---
Philosophy of Love
is marvelous...a needed defense of humanism when the world seems to be growing more pragmatic and less reflective. In addition to introducing some important themes in the philosophy of love, the book should remind humanistic philosophers why they do what they do, and it should whet the appetites of a broader audience for further reading.—
Notre Dame Philosophy Reviews
—
Nearly everyone can learn something from this book.
—
Library Journal
—