Structuring an Energy Technology Revolution (Paperback)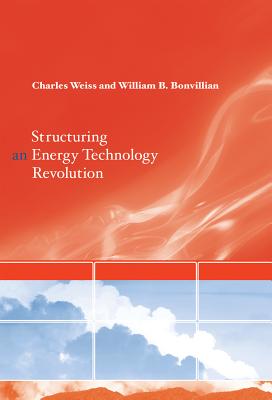 Description
---
An argument for a major federal program to stimulate innovation in energy technology and a proposal for a policy approach to implement it.
America is addicted to fossil fuels, and the environmental and geopolitical costs are mounting. A public-private program--at an expanded scale--to stimulate innovation in energy policy seems essential. In Structuring an Energy Technology Revolution, Charles Weiss and William Bonvillian make the case for just such a program. Their proposal backs measures to stimulate private investment in new technology, within a revamped energy innovation system. It would encourage a broad range of innovations that would give policymakers a variety of technological options over the long implementation period and at the huge scale required, faster than could be accomplished by market forces alone. Even if the nation can't make progress at this time on pricing carbon, a technology strategy remains critical and can go ahead now.
Strong leadership and public support will be needed to resist the pressure of entrenched interests against putting new technology pathways into practice in the complex and established energy sector. This book has helped start the process.
About the Author
---
Charles Weiss is Distinguished Professor of Science, Technology, and International Affairs at Georgetown University's Walsh School of Foreign Service. He was the first Science and Technology Adviser to the World Bank. William B. Bonvillian is Director of the MIT Washington Office and a former senior adviser in the U.S. Senate. He teaches innovation policy on the adjunct faculty at Georgetown University.