Seven Interpretive Essays on Peruvian Reality (Texas Pan American Series) (Paperback)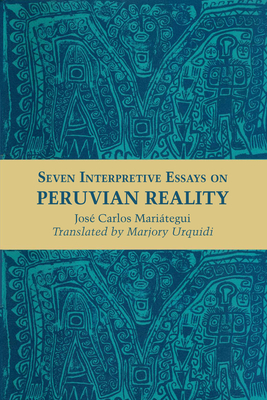 $32.95

Usually arrives at our store within 4-7 days
Description
---
"Once again I repeat that I am not an impartial; objective critic. My judgments are nourished by my ideals, my sentiments, my passions. I have an avowed and resolute ambition: to assist in the creation of Peruvian socialism. I am far removed from the academic techniques of the university."—From the Author's Note
Jose Carlos Mariátegui was one of the leading South American social philosophers of the early twentieth century. He identified the future of Peru with the welfare of the Indian at a time when similar ideas were beginning to develop in Middle America and the Andean region. Generations of Peruvian and other Latin American social thinkers have been profoundly influenced by his writings.
Seven Interpretive Essays on Peruvian Reality (Siete ensayos de interpretación de la realidad peruana), first published in 1928, is Mariátegui's major statement of his position and has gone into many editions, not only in Peru but also in other Latin American countries. The topics discussed in the essays—economic evolution, the problem of the Indian, the land problem, public education, the religious factor, regionalism and centralism, and the literary process—are in many respects as relevant today as when the book was written.
Mariátegui's thinking was strongly tinged with Marxism. Because contemporary sociology, anthropology, and economics have been influenced by Marxism much more in Latin America than in North America, it is important that North Americans become more aware of Mariátegui's position and accord it its proper historical significance.
Jorge Basadre, the distinguished Peruvian historian, in an introduction written especially for this translation, provides an account of Mariátegui's life and describes the political and intellectual climate in which these essays were written.
About the Author
---
Jose Carlos Mariátegui was born in Moquegua, Peru, in 1894, but lived most of his brief life in Lima, where he died in 1930. Although he was active in political and educational circles, his working career was as a journalist and editor.
Marjory Urquidi has translated several books on Latin America.
Praise For…
---
...one of the most important books in Peruvian letters ...
— Choice