Fascism and Modernist Literature in Norway (New Directions in Scandinavian Studies) (Hardcover)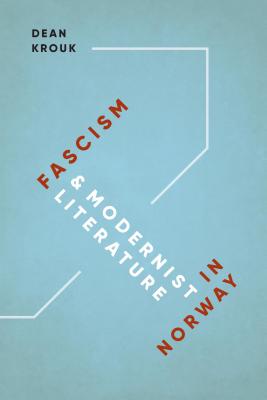 $99.00

Usually arrives at our store within 4-7 days
Description
---
Fascism and Modernist Literature in Norway illuminates the connections between literature and politics in interwar Europe. Focusing on the works of Nobel Prize-winning novelist Knut Hamsun and modernist poets Asmund Sveen and Rolf Jacobsen, all of whom collaborated with the Nazi regime during the occupation of Norway in World War II, and those of the anti-fascist novelist and critic Sigurd Hoel, Dean Krouk reveals key aspects of the modernist literary imagination in Norway.
In their writings, Hamsun, Sveen, and Jacobsen expressed their discontent with twentieth-century European modernity, which they perceived as overly rationalized or nihilistic. Krouk explains how fascism offered these writers a seductive utopian vision that intersected with the countercultural and avant-garde aspects of their literary works, while Hoel's critical analysis of Nazism extended to a questioning of all patriarchal forms of authority. Krouk's readings of their works serve as a timely reminder to us all of the dangers of fascism.
About the Author
---
Dean Krouk is assistant professor of Scandinavian studies at the University of Wisconsin-Madison.