The Great Quake Debate: The Crusader, the Skeptic, and the Rise of Modern Seismology (Paperback)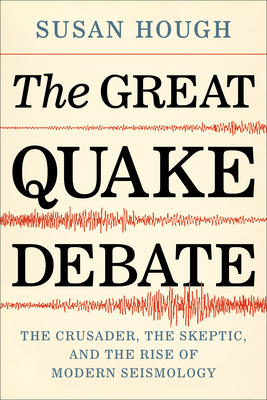 Description
---
In the first half of the twentieth century, when seismology was still in in its infancy, renowned geologist Bailey Willis faced off with fellow high-profile scientist Robert T. Hill in a debate with life-or-death consequences for the millions of people migrating west. Their conflict centered on a consequential question: Is southern California earthquake country?
These entwined biographies of Hill and Willis offer a lively, accessible account of the ways that politics and financial interests influenced the development of earthquake science. During this period of debate, severe quakes in Santa Barbara (1925) and Long Beach (1933) caused scores of deaths and a significant amount of damage, offering turning points for scientific knowledge and mainstreaming the idea of earthquake safety.
The Great Quake Debate sheds light on enduring questions surrounding the environmental hazards of our dynamic planet. What challenges face scientists bearing bad news in the public arena? How do we balance risk and the need to sustain communities and cities? And how well has California come to grips with its many faults?
About the Author
---
Susan Hough is a research seismologist in Pasadena, California. Her popular-science books include Predicting the Unpredictable: The Tumultuous Science of Earthquake Prediction and Richter's Scale: Measure of an Earthquake, Measure of a Man. She is a past president of the Seismological Society of America and a Fellow of the American Geophysical Union.