Man Ray: The Artist and His Shadows (Jewish Lives) (Hardcover)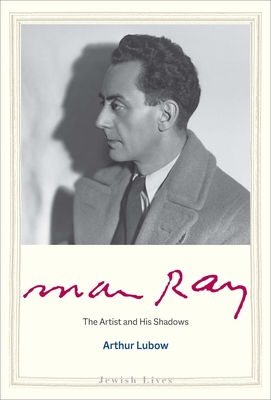 Description
---
A biography of the elusive but celebrated Dada and Surrealist artist and photographer connecting his Jewish background to his life and art

Man Ray (1890–1976), a founding father of Dada and a key player in French Surrealism, is one of the central artists of the twentieth century. He is also one of the most elusive. In this new biography, journalist and critic Arthur Lubow uses Man Ray's Jewish background as one filter to understand his life and art.
 
Man Ray began life as Emmanuel Radnitsky, the eldest of four children born in Philadelphia to a mother from Minsk and a father from Kiev. When he was seven the family moved to the Williamsburg section of Brooklyn, where both parents worked as tailors. Defying his parents' expectations that he earn a university degree, Man Ray instead pursued his vocation as an artist, embracing the modernist creed of photographer and avant-garde gallery owner Alfred Stieglitz.

When at the age of thirty Man Ray relocated to Paris, he, unlike Stieglitz, made a clean break with his past.
About the Author
---
Arthur Lubow is a journalist and critic who has been a contributing writer at the New York Times Magazine and a staff writer at the New Yorker. His latest book is Diane Arbus: Portrait of a Photographer.
Praise For…
---
"[Lubow] ingeniously captures one of the twentieth century's most enigmatic artists."—New Yorker

"Graceful and compact...Lubow's evocation of Man Ray is full of insights, often dramatic, and is heartfelt on the artist's friendship with Duchamp."—David D'Arcy, Art Newspaper

"An exceptional gem is hereby added to the Jewish Lives crown. With charm and élan—and heroic erudition—Arthur Lubow captures the elusive, protean Man Ray."—Benjamin Taylor, author of Proust: The Search