Evelyn & William De Morgan: A Marriage of Arts & Crafts (Hardcover)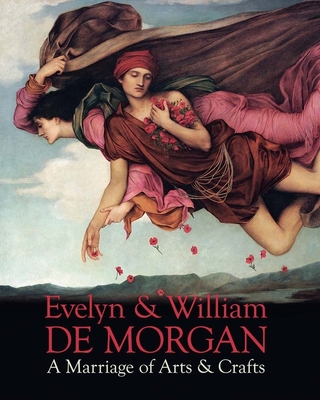 Description
---
A lively and multi-faceted account of Evelyn and William De Morgan, exploring a unique artistic partnership that spanned several cultural circles including the Pre-Raphaelites and Arts and Crafts movement
With a partnership spanning two centuries, the Pre-Raphaelite painter Evelyn (1855–1919) and Arts and Crafts potter and author William De Morgan (1839–1917) influenced several significant art movements in nineteenth-century Britain. Despite this, their impact has been relatively overlooked in comparison with their better-known contemporaries.
Evelyn & William De Morgan 
is the first major publication devoted to the work of either artist and their unique relationship. It draws out each artist's individuality while providing a comprehensive view of the expanded cultural milieu in which they functioned, not least with regard to new attitudes towards Victorian marriage as a working partnership.  
The fully illustrated publication features numerous contributions which explore the reach of the De Morgans' partnership, their political and spiritual interests, and their immersion within several influential cultural circles of the day, including Pre-Raphaelite, Arts and Crafts, and Aesthetic Movement groups. The book presents a lively and multifaceted account of the De Morgans and their creative partnership.  
Published in association with Delaware Art Museum

Exhibition Schedule:
Delaware Art Museum, Wilmington
October 22, 2022–January 29, 2023
Crocker Art Museum, Sacramento, CA
September 17, 2023– January 7, 2024
Museum of Fine Arts, St. Petersburg, FL
January 27, 2024–May 2024
About the Author
---
Margaretta S. Frederick is the Annette Woolard-Provine Curator of the Bancroft Collection of Pre-Raphaelite Art at the Delaware Art Museum.