Genesis: History, Fiction, or Neither?: Three Views on the Bible's Earliest Chapters (Counterpoints: Bible and Theology) (Paperback)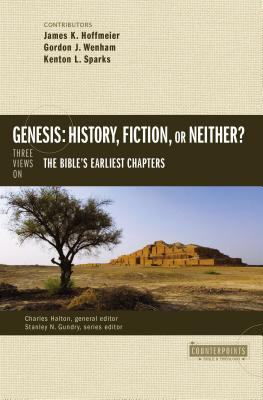 $16.99

Usually arrives at our store within 4-7 days
Description
---
The nature of the Genesis narrative has sparked much debate among Christians. This book introduces three predominant interpretive genres and their implications for biblical understanding.
Each contributor identifies their position on the genre or genres of Genesis, chapters 1-11, addresses why their interpretation is respectful of and appropriate to the text, and contributes examples of its application to a variety of passages.
The positions include:
Theological History(Genesis can be taken seriously as both history and theology) - defended by James K. Hoffmeier.
Proto-History (the early Genesis narratives consist of a variety of literary genres; which, nonetheless, do not obscure the book's theological teaching) - defended by Gordon J. Wenham.
Ancient Historiography (an understanding of Genesis that seeks to reconcile the limitations of its human authors with the nature of it being the Word of God) defended by Kenton L. Sparks.
General editor and Old Testament scholar Charles Halton explains the importance of genre and provides historical insight in the introduction and helpful summaries of each position in the conclusion.
In the reader-friendly Counterpoints format, this book helps readers to reflect on the strengths and weaknesses of each view and draw informed conclusions in this much-debated topic.
About the Author
---
James K. Hoffmeier (PhD, University of Toronto) is professor of Old Testament and Near Eastern archaeology at Trinity International University Divinity School in Deerfield, Illinois. He is the author of Ancient Israel in Sinai and Israel in Egypt, and coauthor of Faith, Tradition and History.