What Christians Ought to Believe: An Introduction to Christian Doctrine Through the Apostles' Creed (Hardcover)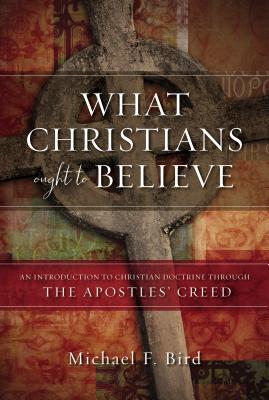 $24.99

Usually arrives at our store within 4-7 days
Description
---
The Apostle's Creed is a treasure trove of basic Christian beliefs and wisdom that helps ensure the integrity and orthodoxy of our faith.
Sadly, modern churches have often hesitated to embrace the ancient creeds because of our "nothing but the Bible" tradition. In What Christians Ought to Believe Michael Bird will open your eyes to the possibilities of the Apostles' Creed as a way to explore and understand the essential teachings of the Christian faith.
Bringing together theological commentary, tips for application, and memorable illustrations, What Christians Ought to Believe summarizes the basic tenets of the Christian faith using the Apostle's Creed as its entryway. After first emphasizing the importance of creeds for the formation of the Christian faith, each chapter, following the Creed's outline, introduces the Father, the Son, and the Spirit and the Church. An appendix includes the Apostles' Creed in the original Latin and Greek.
What Christians Ought to Believe is ideally suited for both the classroom and the church setting to teach beginning students and laypersons the basics of what Christians ought to affirm if they are to be called Christians.