Pages for You: A Novel (Paperback)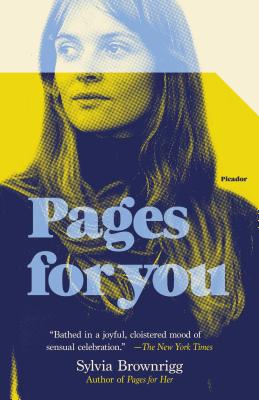 This item is not available.
Description
---
Winner of a 2002 Lambda Literary Award

In a steam-filled diner in a college town, Flannery Jansen catches sight of something more beautiful than she's ever seen: a graduate student, reading. The seventeen-year-old, new to evrything around her—college, the East Coast, bodies of literature, and the sexual flurries of student life—is shocked by her desire to follow this wherever it will take her. When Flannery finds herself enrolled in a class with remote, brilliant older woman, she is intimidated at first, but gradually becomes Anne Arden's student—Baudelaire, lipstick colors, or how to travel with a lover—Flannery proves an eager pupil, until one day learns more about Anne than she ever wanted to know.
About the Author
---
Sylvia Brownrigg is the author of a collection of stories, Ten Women Who Shook the World and the novels Pages for You and The Metaphysical Touch. She has a degree in philosophy from Yale University and lives in Berkeley, California.
Praise For…
---
"With an admirable respect for the importance of youthful passion, Sylvia Brownrigg spins out this modern version of the age-old story of first love and sexual initiation." —Maria Russo, The New York Times Book Review

"Page by page, Brownrigg captures-in delicious and witty prose-the rapture and humiliation of first love . . . This exquisitely written, bittersweet Valentine of a novel is for any reader who has ever been in a romantic relationship and wants to remember and revel in all the foolish things we do for love." —Publishers Weekly

"The love affair is delightfully rendered and sharply written, tracing the arc of Flannery's discovery not only of erotic pleasures but of intellectual ardor and the wider horizons of adult life in general." —Bethany Schneider, Newsday

"A pitch-perfect evocation of a young woman journeying through a year awakenings . . . The novel is not about the 'idea' of two women in love, though Brownrigg's unabashedly honest portrait of same-sex desire is certain to nourish gay and lesbian readers. But it is her invention of such a winning heroine as Flannery that will compel bookish types of all sexual orientations who recall the thrill and anguish of growing up to identify with her plights of passage. For this elegantly rendered, poignant novel is ultimately about awakenings both bright and rude, the intoxicating nature of desire, and the realization that love can devastate just as easily as it exalts." —The Village Voice