The Complete Guide to Photorealism for Visual Effects, Visualization and Games: For Visual Effects, Visualization and Games (Paperback)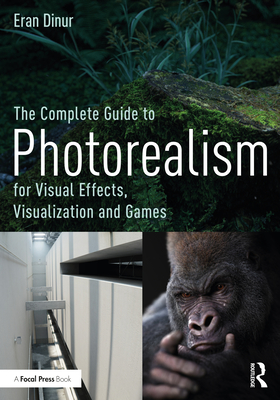 List Price: $48.95
Our Price: $44.95
(Save: $4.00 8%)
Description
---
This book offers a comprehensive and detailed guide to accomplishing and perfecting a photorealistic look in digital content across visual effects, architectural and product visualization, and games.
Emmy award-winning VFX supervisor Eran Dinur offers readers a deeper understanding of the complex interplay of light, surfaces, atmospherics, and optical effects, and then discusses techniques to achieve this complexity in the digital realm, covering both 3D and 2D methodologies. In addition, the book features artwork, case studies, and interviews with leading artists in the fields of VFX, visualization, and games. Exploring color, integration, light and surface behaviour, atmospherics, shading, texturing, physically-based rendering, procedural modelling, compositing, matte painting, lens/camera effects, and much more, Dinur offers a compelling, elegant guide to achieving photorealism in digital media and creating imagery that is seamless from real footage.
Its broad perspective makes this detailed guide suitable for VFX, visualization and game artists and students, as well as directors, architects, designers, and anyone who strives to achieve convincing, believable visuals in digital media.
About the Author
---
Eran Dinur is an Emmy and VES award-winning VFX supervisor, artist, and author of The Filmmaker's Guide to Visual Effects (2017). His film and TV work includes: The Trial of the Chicago 7, Hereditary, The Greatest Showman, Uncut Gems, The Wolf of Wall Street, Boardwalk Empire, Star Trek, and Iron Man. He is an adjunct professor at the School of Visual Arts and the author of several popular VFX courses at fxphd.com.