Improving the Performance of Wireless LANs: A Practical Guide (Paperback)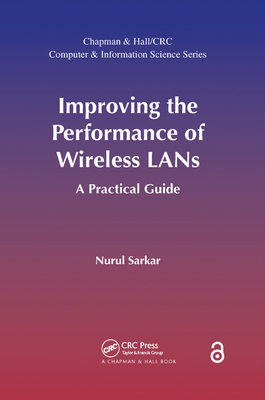 Description
---
While there are countless books on wireless networks, few actually quantify the key performance-limiting factors of wireless local area networks (WLANs) and describe various methods for improving WLAN performance. Fulfilling these needs, Improving the Performance of Wireless LANs: A Practical Guide provides both theoretical background and empirical results for the optimum planning and deployment of high performance WLAN systems in different residential and commercial buildings.
Useful to students, faculties, researchers, engineers, and network developers, this must-have book not only explains the fundamentals of WLAN systems, including WLAN features and standards, but also:
Supplies strategic guidelines for WLAN system design, modeling, and performance evaluation Includes radio propagation and site measurements as well as simulations for various network design scenarios Discusses environmental effects on WLAN performance, protocol redesign for routing and MAC, and traffic distribution Contains numerous illustrations and examples, plus chapter summaries, review questions, reading lists, mini-projects, an extensive glossary, and a list of acronyms Examines emerging and future network technologies, such as next generation Wi-Fi (802.11ac), very high throughput Wi-Fi (802.11ad), wireless mesh networking (802.11s), emergency QoS (802.11u), and vehicle-to-vehicle communications (802.11p)
Improving the Performance of Wireless LANs: A Practical Guide makes the teaching, learning, and researching of advanced wireless network design and performance a more active process by using practical tools and exercises to add life to this highly technical subject.
About the Author
---
Nurul I. Sarkar holds a Ph.D from the University of Auckland and is currently associate professor and leader of the Network Security Research Group at the Auckland University of Technology, New Zealand. A member of many professional organizations and societies, including IEEE Communications Society and Australasian Association for Engineering Education, he is a regularly invited keynote speaker, chair, and committee member for various national and international forums. He has published more than 120 articles and served on the editorial review boards of several prestigious journals. His first edited book, Tools for Teaching Computer Networking and Hardware Concepts, was published by IGI Global in 2006.