The Call of the Crawfish Frog (Paperback)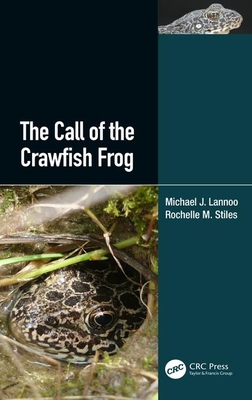 This item is not available.
Description
---
Crawfish Frogs (Rana areolata) have been called the most secretive frog in North America, and it is unusual in the twenty-first century - in the most scientifically advanced country in the world - that basic discoveries can still be made on an animal that inhabits a quarter of the United States. This is not only a story of the biology of Crawfish Frogs, but a case study of discovery. This volume describes the life history and natural history critical to the survival of the endangered amphibian and recommends management actions to ensure persistence. The authors tell an optimistic conservation biology story and fill a gap between science and the public. The authors have compiled and summarized the peer-reviewed literature on the biology of Crawfish Frogs, which may be one of the most interesting frogs in North America (that nobody knows about).
Key Features
Recounts the story of an imperiled species and how to go about saving it
Vividly brings science to life and makes it accessible
Provides a popular account of natural history research and ecological fieldwork
Related Titles
D. Vieira de Andrade, C. R. Bevier & J. Eduardo de Carvalho, eds. Amphibian and Reptile Adaptations to the Environment: Interplay Between Physiology and Behavior (ISBN 978-1-4822-2204-3).
M. Ogielska, ed. Reproduction of Amphibians (ISBN 978-1-1381-1771-6).
D. W. Sparling, G. Linder, C. A. Bishop & S. Krest, eds. Ecotoxicology of Amphibians and Reptiles, 2nd Edition (ISBN 978-1-4200-6416-2).
F. L. Frye. Reptiles and Amphibians: Self-Assessment Color Review, Second Edition (ISBN 978-1-4822-5760-1).
About the Author
---
Dr. Michael Lannoo is a professor at Indiana University and an affiliate of the Illinois Natural History Survey at the University of Illinois, and Purdue University. His research interests include morphological, ecological, and conservation-related questions in vertebrates inhabiting temperate, tropical, and polar systems. He has published over 100 peer-reviewed scientific papers and eight scientific/popular books. In 2001, he received the Parker/Gentry Award for Excellence and Innovation in Conservation Biology from The Field Museum of Natural History, Chicago, IL.