Corporate Cultural Responsibility: How Business Can Support Art, Design, and Culture (Paperback)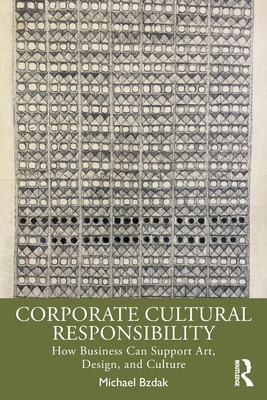 This item is not available.
Description
---
Is corporate investing in the arts and culture within communities good business? Written by an expert on the topic who ran the Corporate Art Program at Johnson & Johnson, the book sets out the case for business patronage of the arts and culture and demonstrates how to build an effective program for businesses to follow.
As companies seek new ways to add value to society, this book places business support of the arts in a corporate social responsibility context and offers a new concept: Corporate Cultural Responsibility. It discusses the issues underlying business support of the arts and explores new avenues of collaboration and value creation. The framework presented in the book serves as a guide for identifying the key attributes and projected impact of successful and sustainable models. Unlike other books centered on the relationship of art and commerce, this book looks at the broader and global implications of Corporate Cultural Responsibility. It also usefully sets the discussion about the role of philanthropy and corporate social responsibility and the arts within an historical timeframe.
As the first book to link culture to community responsibility, the book will be of particular relevance to corporate art advisors and auction houses, as well as students of arts management and corporate social responsibility at advanced undergraduate and postgraduate levels.
About the Author
---
Michael Bzdak is the Global Director of Employee Engagement in the office of Global Community Impact at Johnson & Johnson. His first role at Johnson & Johnson was to manage the Corporate Art Program. He received a BFA from Virginia Commonwealth University and an MA and a PhD in Art History from Rutgers University.