The Artistic Foundations of Nations and Citizens: Art, Literature, and the Political Community (Hardcover)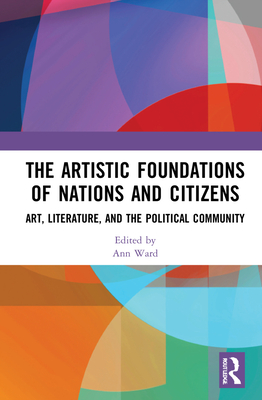 This item is not available.
Description
---
This book examines politics through the lens of art and literature. Through discussion on great works of visual art, literature, and cultural representations of political thought in the medieval, early modern, and American eras, it explores the relevance of the nation-state to human freedom and flourishing, as well as the concept of citizenship and statesmanship that it implies, in contrast to that of the 'global community'. The essays in this volume focus on shifting notions of various core political concepts like citizenship, republicanism, and nationalism from antiquity to the present-day to provide a systematic understanding of their evolving histories through Western Art and literature. It highlights works such as the Bayeux Tapestry, Shakespeare's Henry V, Henry VI, and A Midsummer Night's Dream, Twain's Joan of Arc and Hermann's Nichts als Gespenster, among several other canonical works of political interest. Further, it questions if we should now look beyond the nation-state to some form of tans-national, global community to pursue the human freedom desired by progressives, or look at smaller forms of community resembling the polis to pursue the friendship and nobility valued by the ancients.
The volume will be invaluable to students and teachers of political science, especially political theory and philosophy, visual arts, and world literature.
About the Author
---
Ann Ward is Professor of Political Science at Baylor University, USA. Her research interests are ancient political philosophy, especially Herodotus, Plato and Aristotle, and nineteenth-century political thought. Ward's most recent book is The Socratic Individual: Philosophy, Faith and Freedom in a Democratic Age (2020). She is also the author of Contemplating Friendship in Aristotle's Ethics (2016), and Herodotus and the Philosophy of Empire (2008). She has edited Classical Rationalism and the Politics of Europe (2017), Socrates and Dionysus: Philosophy and Art in Dialogue (2013), Matter and Form: From Natural Science to Political Philosophy (2009), and Socrates: Reason or Unreason as the Foundation of European Identity (2007). She has co-edited with Lee Ward Natural Right and Political Philosophy: Essays in Honor of Catherine Zuckert and Michael Zuckert (2013), and The Ashgate Research Companion to Federalism (2009). She has published widely in scholarly journals, including POLIS: The Journal of the Society for Ancient Greek Political Thought, Perspectives on Political Science, European Journal of Political Theory, and The European Legacy: Toward New Paradigms.