Digital Twin Technology (Paperback)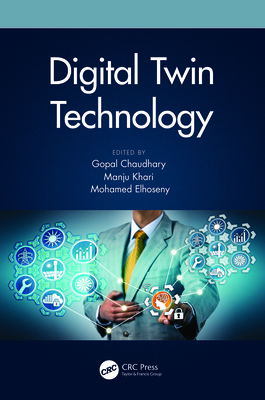 This item is not available.
Description
---
Most of the business sectors consider the Digital Twin concept as the next big thing in the industry. A current state analysis of their digital counterparts helps in the prediction of the future of physical assets. Organizations obtain better insights on their product performance through the implementation of Digital Twins, and the applications of the technology are frequently in sectors such as manufacturing, automobile, retail, health care, smart cities, industrial IoT, etc. This book explores the latest developments and covers the significant challenges, issues, and advances in Digital Twin Technology. It will be an essential resource for anybody involved in related industries, as well as anybody interested in learning more about this nascent technology.
This book includes:
The future, present, and past of Digital Twin Technology.
Digital twin technologies across the Internet of Drones, which developed various perceptive and autonomous capabilities, towards different control strategies such as object detection, navigation, security, collision avoidance, and backup. These approaches help to deal with the expansive growth of big data solutions.
The recent digital twin concept in agriculture, which offers the vertical framing by IoT installation development to enhance the problematic food supply situation. It also allows for significant energy savings practices. It is highly required to overcome those challenges in developing advanced imaging methods of disease detection & prediction to achieve more accuracy in large land areas of crops.
The welfare of upcoming archetypes such as digitalization in forensic analysis. The ideas of digital twin have arisen to style the corporeal entity and associated facts reachable software and customers over digital platforms.
Wind catchers as earth building: Digital Twins vs. green sustainable architecture.