Linking the European Union Emissions Trading System: Political Drivers and Barriers (Routledge Focus on Environment and Sustainability) (Paperback)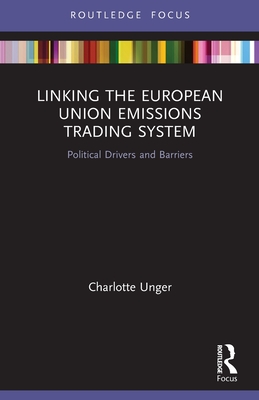 This item is not available.
Description
---
This book focuses on the linking of the European Union Emissions Trading System (EU ETS) with other independent regional ETS.
While rich practical and academic research has evolved on the economic and technical side of ETS linking, political drivers and barriers have so far been underrepresented in this debate. Filling this lacuna and based on international relations theory, existing research and qualitative fieldwork, this book introduces the range of political conditions that influence linking, such as political leadership and stakeholder activity. Specifically, it analyzes which of these aspects have played a role in three different linking activities of the EU: (1) a failed linking attempt: EU ETS-California Cap-and-Trade Program; (2) a successful linking treaty: EU ETS-Switzerland Emissions Trading System; and (3) an agreed-upon but not realized link: EU ETS-Australia Carbon Pricing Mechanism. Through an interrogation of these examples, Dr. Unger concludes that it is not only the technical challenges or the overall economic benefit but rather domestic interests, structural aspects, and external international political developments that have jointly dominated linking activities, especially those in which the EU takes part.
This book will be of great interest to scholars and policy-makers working in climate policy and EU environmental politics.
About the Author
---
Charlotte Unger is a senior research associate at the Institute for Advanced Sustainability Studies, Germany. She acquired her PhD in political sciences from the Technical University of Munich and has previously worked for various research institutions and think tanks such as the Technical University Berlin, Environmental Action Germany, and the International Carbon Action Partnership.