Victor Fleming: An American Movie Master (Hardcover)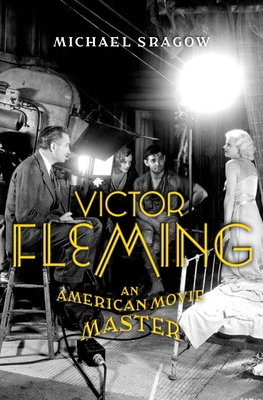 Description
---
The full-length, definitive biography of the legendary director of Gone With the Wind and The Wizard of Oz.

Victor Fleming was the most sought-after director in Hollywood's golden age, renowned for his ability to make films across an astounding range of genres–westerns, earthy sexual dramas, family entertainment, screwball comedies, buddy pictures, romances, and adventures. Fleming is remembered for the two most iconic movies of the period, Gone With the Wind and The Wizard of Oz, but the more than forty films he directed also included classics like Red Dust, Test Pilot, Dr. Jekyll and Mr. Hyde, and Captains Courageous. Paradoxically, his talent for knowing how to make the necessary film at the right time, rather than remaking the same movie in different guises, has resulted in Victor Fleming's relative obscurity in our time.

Michael Sragow restores the director to the pantheon of our greatest filmmakers and fills a gaping hole in Hollywood history with this vibrant portrait of a man at the center of the most exciting era in American filmmaking. The actors Fleming directed wanted to be him (Fleming created enduring screen personas for Clark Gable, Spencer Tracy, and Gary Cooper), and his actresses wanted to be with him (Ingrid Bergman, Clara Bow, and Norma Shearer were among his many lovers).

Victor Fleming not only places the director back in the spotlight, but also gives us the story of a man whose extraordinary personal style was as thrilling, varied, and passionate as the stories he brought to the screen.
About the Author
---
Michael Sragow is the movie critic for The Baltimore Sun, and contributes regularly to The New Yorker. He has also written for Salon, The Atlantic Monthly, The New York Times, and Rolling Stone, among many publications. He edited the Library of America's two volumes of James Agee's work, as well as Produced and Abandoned: The National Society of Film Critics Write on the Best Films You've Never Seen. He lives with his wife, Glenda Hobbs, in Baltimore.