Cher Journal: Mes Fr?res Au Front: ?lisa Bates, Au Temps de la Premi?re Guerre Mondiale, Uxbridge, Ontario, 1916 (Hardcover)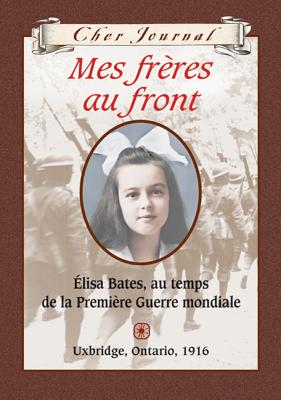 Description
---
See below for English description.
Il y a pr's de deux ans d?j? que Hugo, le fr?re d'?lisa, est parti ? la guerre. Alors que la majorit? de la population affiche un enthousiasme d?bordant face ? la participation du Canada au conflit, ses parents, eux, restent de glace. Lorsque le second fr?re d'?lisa traverse l'oc?an lui aussi, la jeune fille s'inqui?te et prie pour que les deux soldats lui reviennent sains et saufs. Si seulement elle pouvait se confier ? quelqu'un...

It has been two long years since Eliza's beloved older brother, Hugo, went away to war. Caught up in his enthusiasm, she couldn't understand her parent's less-than enthusiastic reaction. Now that her other brother Jack has also enlisted, she yearns for the safe return of both brothers. If only she had a friend that she could talk to about her feelings....
Original title: Dear Canada: Far from Home
About the Author
---
Jean Little est une des auteures ch?ries par les lecteurs de tous ?ges. Elle a remport? des prix prestigieux et est membre de l'Ordre du Canada. Elle a ?crit des albums dont Le No?l de P?tunia et ?coutez dit l'?ne, ainsi que des romans comme Ma soeur orpheline, Elle danse dans la tourmente et Joyeux No?l, Anna. Il n'est donc pas surprenant que certains critiques la nomment le titre ? tr?sor national ?. Elle vit ? Guelph en Ontario avec sa famille, cinq chiens, deux chats et un perroquet.