Te Korowai O Te RangimĀrie (Paperback)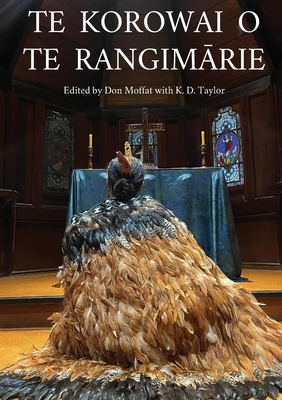 $17.99

Usually arrives at our store within 4-7 days
Description
---
The church in Aotearoa New Zealand, and in a number of other countries, is faced with a significant task as it works out how to act justly on a post-colonial era. In our context, the British Empire and its colonising activity is gone, but the structures and attitudes of colonisation remain deeply embedded. Aotearoa New Zealand is in the unique position of having a treaty agreed by representatives of the British crown and a substantial portion of the indigenous Māori leadership in 1840. That document, Te Tiriti o Waitangi/ the Treaty of Waitangi now plays a significant role in the decolonising process.
The Anglican Church of Aotearoa, New Zealand and Polynesia has made Te Tiriti o Waitangi and bicultural partnership key foundations of its constitution. The papers in this book are the outcome of a conference held in 2019 on the theological foundations of bicultural partnership focusing particularly on the Anglican church of this province. It continued a process of theological reflection on this Anglican Church that commenced in 2017 with a conference titled "Three Tikanga Church: Reflecting Theologically." The papers from that conference were published in D. Moffat, ed. Te Awa Rerenga Maha: Braided River, Auckland: Anglican Church of Aotearoa, New Zealand and Polynesia, 2018.
The title of this book Te Korowai o te Rangimārie repeats the title of the 2019 conference which translates as The Cloak of Peace. The title reflects a practice where the placing of a cloak on a condemned person signalled mercy. The sub-title of the conference was "cultivating bonds of affection through theologies for partnership and bicultural development." It is hoped that these papers will indeed encourage bonds of affection. They contain rich reflections that draw on theology, history and biblical studies to point the Church to a fuller expression of partnership that is based on the reconciling work of God, accomplished by Jesus Christ, and guided and empowered by the Spirit.