Symphony No. 5 ("reformation") in Full Score (Paperback)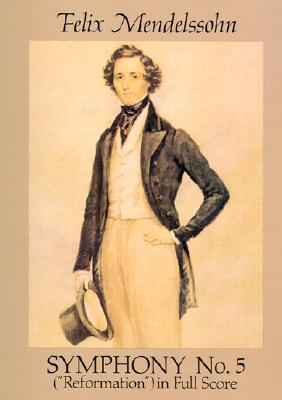 This item is not available.
Description
---
Mendelssohn wrote the Symphony No. 5 ("Reformation"), Op. 107, for celebrations commemorating the Reformation and the Augsburg Confession. The composer strove to formulate the idea of the Reformation in symphonic terms, conveying both the joy and the suffering implicit in the subject. The work builds to a powerful finale that features variations on Martin Luther's confessional chorale "Ein feste Burg ist unser Gott" ("A Mighty Fortress Is Our God").
A staple of the orchestral repertoire, the work is reprinted from the authoritative edition published by Breitkopf & H rtel of Leipzig. This high-quality, moderately priced edition is the perfect vehicle for play or study. The sturdy binding is specially designed to open flat, and it offers the additional convenience of large, easy-to-read noteheads and spacious margins for notes and analysis.

About the Author
---
Felix Mendelssohn (1809-47) was a German composer, pianist, organist, and conductor of the early Romantic period. His works include symphonies, concerti, oratorios, piano music, and chamber music.