Steampunk Sourcebook (Dover Pictorial Archive) (Paperback)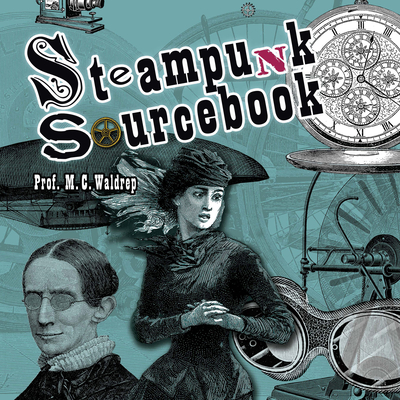 Description
---
Originally coined to describe fantasy and science fiction in steam-powered settings, the term "steampunk" has come to identify an aesthetic movement. Its campy redefinition of Victorian style blends elements of technology and romance, and its influence extends from literature and art to music and fashion.
This book offers artists and crafters a wealth of authentic Victorian graphics for creating steampunk imagery. More than 500 illustrations range from dirigibles and sea vessels to corsets and pocket watches. In keeping with the movement's inventive spirit, a gallery of original collages features inspiring examples of the illustrations' potential combinations.
About the Author
---
Mary Carolyn Waldrep served as Dover's Editor-in-Chief until November 2015. Formerly, she was an editor at Dover Publications, specializing in books on needlework, crafts, fashion, and electronic clip art.