The Light and Smith Manual: Intertidal Invertebrates from Central California to Oregon (Hardcover)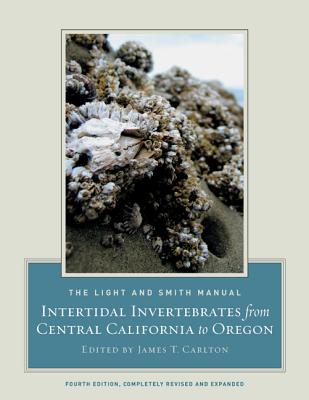 This item is not available.
Description
---
The Fourth Edition of The Light and Smith Manual continues a sixty-five-year tradition of providing to both students and professionals an indispensable, comprehensive, and authoritative guide to Pacific coast marine invertebrates of coastal waters, rocky shores, sandy beaches, tidal mud flats, salt marshes, and floats and docks. This classic and unparalleled reference has been newly expanded to include all common and many rare species from Point Conception, California, to the Columbia River, one of the most studied areas in the world for marine invertebrates. In addition, although focused on the central and northern California and Oregon coasts, this encyclopedic source is useful for anyone working in North American coastal ecosystems, from Alaska to Mexico.

More than one hundred scholars have provided new keys, illustrations, and annotated species lists for over 3,500 species of intertidal and many shallow water marine organisms ranging from protozoans to sea squirts. This expanded volume covers sponges, sea anemones, hydroids, jellyfish, flatworms, polychaetes, amphipods, crabs, insects, snails, clams, chitons, and scores of other important groups. The Fourth Edition also features introductory chapters on marine habitats and biogeography, interstitial marine life, and intertidal parasites, as well as expanded treatments of common planktonic organisms likely to be encountered in near-to-shore shallow waters.
About the Author
---
James T. Carlton is Professor of Marine Sciences at Williams College. He has directed the Williams College - Mystic Seaport Maritime Studies Program since 1989, where he teaches marine ecology. He edited (with Ralph I. Smith) Light's Manual: Intertidal Invertebrates of the Central California Coast, Third Edition (UC Press, 1975) and is the founding editor-in-chief of the journal Biological Invasions.