The Politics of Surviving: How Women Navigate Domestic Violence and Its Aftermath (Paperback)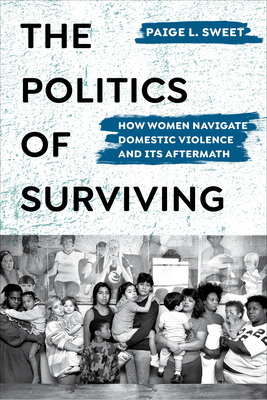 This item is not available.
Description
---
For women who have experienced domestic violence, proving that you are a "good victim" is no longer enough. Victims must also show that they are recovering, as if domestic violence were a disease: they must transform from "victims" into "survivors." Women's access to life-saving resources may even hinge on "good" performances of survivorhood. Through archival and ethnographic research, Paige L. Sweet reveals how trauma discourses and coerced therapy play central roles in women's lives as they navigate state programs for assistance. Sweet uses an intersectional lens to uncover how "resilience" and "survivorhood" can become coercive and exclusionary forces in women's lives. With nuance and compassion, The Politics of Surviving wrestles with questions about the gendered nature of the welfare state, the unintended consequences of feminist mobilizations for anti-violence programs, and the women who are left behind by the limited forms of citizenship we offer them.
 
About the Author
---
Paige L. Sweet is Assistant Professor of Sociology at the University of Michigan. 
Praise For…
---
"The book is beautifully written and a powerful demonstration of gendered governance in the field of domestic violence. It is a must-read for anyone interested in domestic violence, victimization, feminist anti-violence work, the shelter movement, professionalization processes, the trauma discourse, and medicalization of social problems."
— Social Forces