An Introduction to the Study of the Pentateuch (T & T Clark Approaches to Biblical Studies) (Hardcover)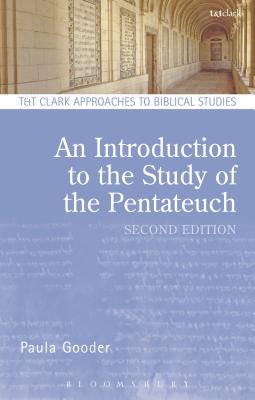 This item is not available.
Description
---
The Pentateuch (or the Torah) consists of the first five books of the Bible and is a foundational scripture for millions of people, both Jews and Christians. In this book Paula Gooder and Brad Anderson provide a clear and accessible introduction for those beginning Bible study. Key themes such as creation and the flood, exodus and liberation, as well as covenant and law are presented and analyzed. These themes are explored in their ancient context and from the standpoint of contemporary concerns such as liberation theology, gender issues and ecology.
For this new edition introductory sections on the five books of the Pentateuch have been expanded and supplemented, while recent developments in the quest for the origins of the Pentateuch have also been updated. A new chapter on academic approaches to the study of the Pentateuch has been added, along with a section on the 'afterlife' of the Pentateuch which focuses on its place in the history of interpretation, as well as in the arts and culture. Reading lists and references have been updated throughout to take account of the most recent scholarship.
About the Author
---
Paula Gooder is a Lecturer in Biblical Studies and is Theologian in Residence at The Bible Society, UK. Brad Anderson is Lecturer in Biblical Studies at Dublin City University, Ireland.