Discover the power of salah (Paperback)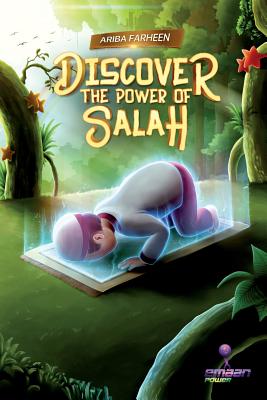 $45.00

Usually arrives at our store within 4-7 days
Description
---
A book filled with inspiration to motivate children to value their salah and excel in it
A powerful book to help children understand the purpose of salah
Do you want your children to understand the power and the success salah brings in our life?
Do you want your children to understand the reasons we pray, so they are even more motivated to pray?
Do you want your children to love their salah even more and look forward to the incredible blessings it brings in our lives?
Then this is the book you MUST gift your child.
Why do we have to pray? Why do we have to wake up so early for fajr? Why pray everyday? How will my salah help me? Why do I have to pray early?
Don't just tell your children to pray but strengthen their emaan and love for it, by helping them understand "Why" we pray.
Filled with inspirational stories, anecdotes, Sahih hadith, and Quran.
Content that is contextualized to the lives of children today and presented in a fun and engaging manner
This book is not like the multitudes of great books out there, on the topic of "HOW we pray" or to simply to tell children that they must pray. Rather this is a book that goes DEEP into reasons, uses exciting and relatable anecdotes, engaging stories to help children understand the various benefits they will enjoy from praying
Page count: 201
Age group: 7 to 15
Parents can read to children younger than 7 and help them in understanding the concepts.