Laminar Flow Theory (Paperback)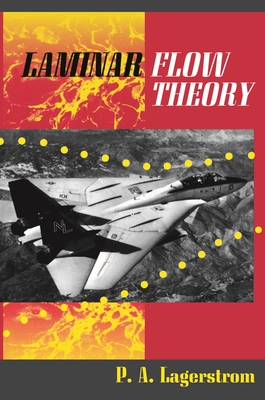 $95.00

Usually arrives at our store within 4-7 days
Description
---
Fluid mechanics is one of the greatest accomplishments of classical physics. The Navier-Stokes equations, first derived in the eighteenth century, serve as an accurate mathematical model with which to describe the flow of a broad class of real fluids. Not only is the subject of interest to mathematicians and physicists, but it is also indispensable to mechanical, aeronautical, and chemical engineers, who have to apply the equations to real-world examples, such as the flow of air around an aircraft wing or the motion of liquid droplets in a suspension. In this book, which first appeared in a comprehensive collection of essays entitled The Theory of Laminar Flows (Princeton, 1964), P. A. Lagerstrom imparts the essential theoretical framework of laminar flows to the reader. A concise and elegant description, Lagerstrom's work remains a model piece of writing and has much to offer today's reader seeking an introduction to the flow of nonturbulent fluids.
Beginning with the conservation laws that result in the equation of continuity, the Navier-Stokes equation, and the energy transport equation, Lagerstrom moves on to consider viscous waves, low Reynolds-number approximations such as Stokes flow and the Oseen equations, and then high Reynolds-number approximations that are used to describe boundary layers, jets, and wakes. Finally, he examines some compressibility effects, such as those that occur in the laminar boundary layer around a flat plate, both with and without a pressure gradient.
About the Author
---
P. A. Lagerstrom was Professor of Aeronautical Engineering at the California Institute of Technology.