Italo Calvino: Letters, 1941-1985 - Updated Edition (Hardcover)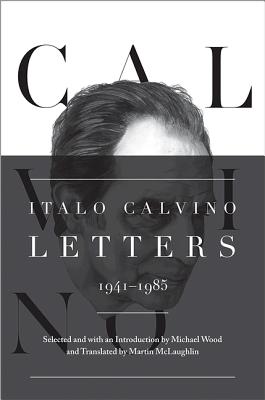 This item is not available.
Description
---
The first collection of letters in English by one of the great writers of the twentieth century
This is the first collection in English of the extraordinary letters of one of the great writers of the twentieth century. Italy's most important postwar novelist, Italo Calvino (1923-1985) achieved worldwide fame with such books as
Cosmicomics
,
Invisible Cities
, and
If on a Winter's Night a Traveler
. But he was also an influential literary critic, an important literary editor, and a masterful letter writer whose correspondents included Umberto Eco, Primo Levi, Gore Vidal, Leonardo Sciascia, Natalia Ginzburg, Michelangelo Antonioni, Pier Paolo Pasolini, and Luciano Berio. This book includes a generous selection of about 650 letters, written between World War II and the end of Calvino's life. Selected and introduced by Michael Wood, the letters are expertly rendered into English and annotated by well-known Calvino translator Martin McLaughlin. The letters are filled with insights about Calvino's writing and that of others; about Italian, American, English, and French literature; about literary criticism and literature in general; and about culture and politics. The book also provides a kind of autobiography, documenting Calvino's Communism and his resignation from the party in 1957, his eye-opening trip to the United States in 1959-60, his move to Paris (where he lived from 1967 to 1980), and his trip to his birthplace in Cuba (where he met Che Guevara). Some lengthy letters amount almost to critical essays, while one is an appropriately brief defense of brevity, and there is an even shorter, reassuring note to his parents written on a scrap of paper while he and his brother were in hiding during the antifascist Resistance. This is a book that will fascinate and delight Calvino fans and anyone else interested in a remarkable portrait of a great writer at work.
About the Author
---
Michael Wood is professor of English and comparative literature at Princeton University. His most recent books are Yeats and Violence and A Very Short Introduction to Film. Martin McLaughlin is the Agnelli-Serena Professor of Italian Studies at the University of Oxford. He is the translator of Calvino's Hermit in Paris: Autobiographical Writings, Into the War, and Why Read the Classics?, which won the John Florio Prize for translation. He is also cotranslator of Calvino's The Complete Cosmicomics.