There are no products in your shopping cart.
Frankenstein (Paperback)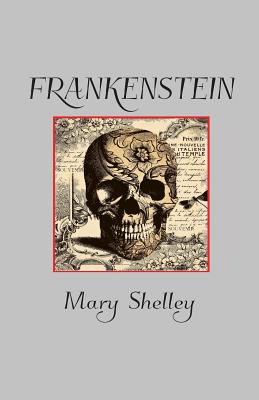 $8.75
We Can Order This For You
Description
---
"I busied myself to think of a story...one which would speak to the mysterious fears of our nature, and awaken thrilling horror -- one to make the reader dread to look round, to curdle the blood, and quicken the beatings of the heart." MARY SHELLEY (introduction to the 1831 edition)
"Mary Shelley's Frankenstein is a remarkable work...a unique blending of Gothic, fabulist, allegorical, and philosophical material...fueled by the kind of grotesque, faintly absurd, and wildly inventive images that spring direct from the unconscious..." JOYCE CAROL OATES
" The monster is, of course, Mary Shelley's finest invention, and his narrative forms the highest achievement of the novel...Frankenstein's hapless creature stands out as a sublime embodiment of heroic pathos." HAROLD BLOOM
About the Author
---
Mary Shelley (1797-1851) was a British novelist, short story writer, dramatist, essayist, biographer, and travel writer best known for her 1818 novel Frankenstein. While on a summer holiday in Geneva, Switzerland, during 1816 with future husband Percy Shelley and his friend George Gordon (Lord Byron), she wrote the first draft of Frankenstein after Byron proposed writing ghost stories as an indoor activity on rainy days.