What Alexander McQueen Can Teach You About Fashion (Icons with Attitude) (Hardcover)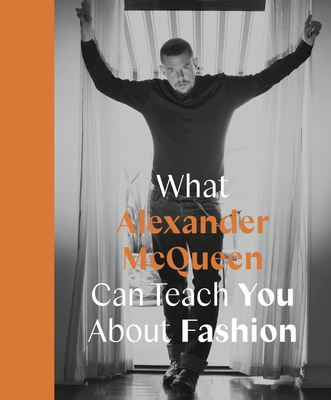 Description
---
If Alexander McQueen were to give a masterclass on design, creativity and attitude, what wisdom would he impart? Discover McQueen's life, work and legacy in this sharply curated biography focusing on artistic spirit. 

Alexander McQueen will go down in history as the most talented and enigmatic 'bad boy' of fashion. But it was his drive and visionary perspective that secured his place in sartorial legend when his defying couture looks sent shockwaves through the fashion landscape.

But how did he think? And how was his attitude reflected in his work? What Alexander McQueen Can Teach You About Fashion breaks down McQueen's life and work into memorable maxims – including Don't be Scared of Fear, Challenge Gender, Add Volume, then More Volume and Show Skin. This book uncovers McQueen's creative flair, his inspirations, his business acumen and the details that make his designs so arresting.

With pithy, thoughtful text and inspirational photographs, learn something from McQueen and apply it to your own life, creativity and style. These are the things that really define what it means to be McQueen. 

Small and beautifully formed – if you like this, What Coco Chanel Can Teach You About Fashion is also available.

 
About the Author
---
Ana Finel Honigman is a New York–born art and fashion writer with a Doctorate degree in the History of Art from Oxford University. She lives in Berlin and Baltimore. Alongside her academic work, Ana has written about contemporary art and fashion for magazines including AnOther Magazine, ArtNews, Artforum, British Vogue, Dazed & Confused, Frieze, Guardian Unlimited, Paper, New York Times and Wall Street Journal.