Miracle Food Cures from the Bible: The Creator's Plan for Optimal Health (Paperback)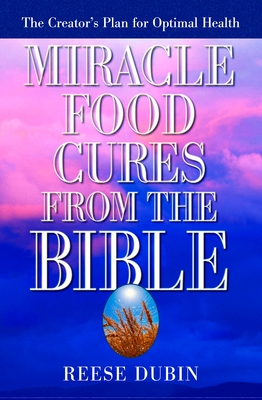 $21.00

Usually arrives at our store within 4-7 days
Description
---
An ever-growing body of scientific research demonstrates the importance of holistic treatments that focus on the mind-body connection for good health. In this regard, the folk remedies of the ancient peoples often prove astonishingly effective. This practical guide helps readers apply the remarkable healing power of many of the foods and herbs described in the Old and New Testaments to common ailments. From the use of red wine to cure bacteria and viruses, to the arthritis-easing and wrinkle-removing properties of olive oil, this treasury of practical and inspirational healing secrets includes:
The sacred medicinal drink that prevents blood clots, relieves pain, and melts fat off artery walls
Real-life examples that demonstrate the curative power of plant oils, figs, grapes, red wine
The amazing health-giving power of a blessed grain
Information on how doctors and patients have treated canker sores, high blood pressure, tuberculosis, cancer, and heart disease
About the Author
---
Reese Dubin is the author of a number of books from Prentice Hall. Rapid Healing Foods, Miracle Medicine Foods, Doctor's Amazing Sped Reducing Diet, Telecult Power, and Miracle Food Cures from the Bible have sold over 1 million copies combined. Mr. Dubin lives in Northern New Jersey.