My Very First Bible Stories (Board book)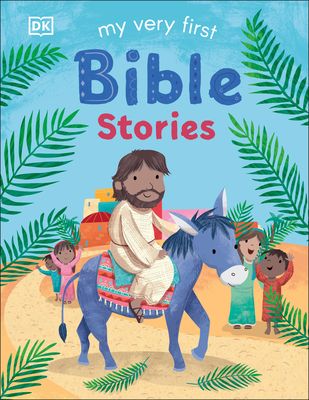 Description
---
Introduce your child to a selection of your favourite Bible stories with this enchanting Christian book for toddlers

An enchanting and beautifully illustrated collection of over a dozen of Christianity's most cherished tales from the Bible. From Noah's Ark to the birth of Jesus, this baby bible is perfect for parents and carers to share with their young children

Delight your children with tales from the Bible, in this fantastic Christian board book, containing; 

- 15 of the most popular stories from the New and Old Testaments
- Stunning illustrations and gorgeous representations of prominent bible figures, making this the perfect baptism gift
- Strong, sturdy pages, perfect for small hands to hold

Whether they are read aloud at preschool or at bedtime, My Very First Bible Stories is made for sharing with loved ones and makes for a wonderful bedtime read. What's more, it is a gift that children can treasure forever!
About the Author
---
We believe in the power of discovery. That's why we create books for everyone that explore ideas and nurture curiosity about the world we live in.
 
From first words to the Big Bang, from the wonders of nature to city adventures, you will find expert knowledge, hours of fun and endless inspiration in the pages of our books. 

https://www.dk.com/