Baby Massage Calm Power of Touch: The Calming Power of Touch (Paperback)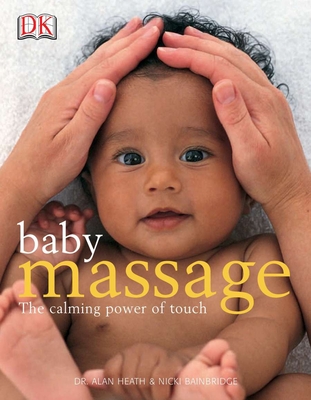 Description
---
Baby Massage offers parents and caretakers safe and easy-to-learn massage techniques that reinforce bonding and all-around wellbeing. Step-by-step pictures show simple methods to soothe fretful babies, help them to get to sleep, and ease the pain of common ailments such as colic, and teething. Massage has been proven to enhance babies' and toddlers' brain development, encouraging brighter, happier children--and this beautifully illustrated guide makes it abundantly clear how easy it is to learn how.
About the Author
---
Alan Heath is a consulting child psychologist and author. Along with nurse and health visitor Nicki Bainbridge, he ran Healthy Start Clinics in South London, helping parents soothe the struggles of early childhood through positive touch. Their book Baby Massage: The Calming Power of Touch teaches the same techniques they used in their clinical practice.

Pediatric nurse Nicki Bainbridge is the coauthor, with Dr. Alan Heath, of Baby Massage: The Calming Power of Touch, which contains massage techniques they developed at their sleep and crying clinics in London.

Diana Moore is the founder of the International Loving Touch Foundation, which brings the infant massage techniques she learned while traveling in India to the rest of the world. Since the 1980s, she has been training and certifying infant massage instructors, from her home base in the United States to countries across Europe, Asia, and even Australia. Moore also runs a retail store, EcoBaby Gear, with her son Brent Sagnotti. They carry environmentally friendly baby products for earth-conscious families.