The Resting Place: Living Immersed in the Presence of God (Paperback)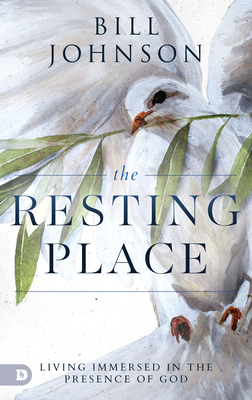 Description
---
Become a Resting Place for God's Presence and Power
The key to walking in the supernatural power of the Spirit is positioning yourself as
The Resting Place
for God
We are familiar with the indwelling Holy Spirit--the One who lives within the hearts of every believer. While this is an incredible truth, the fullness of this reality is greater than we can imagine
Bestselling author and internationally respected pastor Bill Johnson shares the key to living a supernatural lifestyle: welcoming God's Spirit to abide with you.
Learn the difference between the Spirit's presence within you, and His resting upon you.
Experience the multiple dimensions of God's Presence revealed in Scripture.
Uncover the secrets to Holy Spirit saturation, practiced by many revival leaders, including Kathryn Kuhlman and John G. Lake.
Discover keys to protecting the abiding presence of the Holy Spirit in your life.
The Holy Spirit is looking for a people upon whom His presence can rest. The invitation is extended to you--how will you respond?
About the Author
---
Bill Johnson is a fifth-generation pastor with a rich heritage in the Holy Spirit. Bill and his wife, Beni, are the senior leaders of Bethel Church in Redding, California, and serve a growing number of churches that cross denominational lines, demonstrate power, and partner for revival. Bill's vision is for all believers to experience God's presence and operate in the miraculous--as expressed in his bestselling books When Heaven Invades Earth and Hosting the Presence. The Johnsons have three children and ten grandchildren.