Lectionary Reflections, Cycle C: Lectionary Bible Commentary for Preachers and Teachers (Paperback)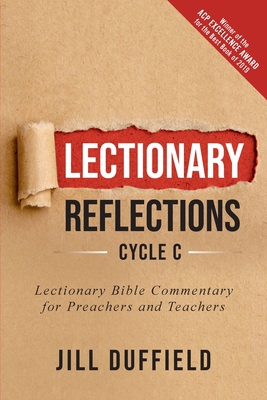 $26.95

Usually arrives at our store within 4-7 days
Description
---
Ask yourself:
What do you thank God for?
How do you see his influence in your everyday life?
Oftentimes, God works through normal people like you and me to perform extraordinary deeds. Although it may not always seem that God is present in our lives, all we must do is look for the signs.
Lectionary Reflections, Cycle C is the third of a three-part series which offers a faith-filled experience for readers that sometimes question not only the world around them, but also their faith. The questions included at the end of each chapter are thought-provoking and intriguing, bringing readers closer to God with each chapter. However insignificant they may seem at first glance, take the time to thoroughly read each question while reflecting on her commentary, and discover her dedication in bringing others closer to God, in mind and spirit.
Jill Duffield has written these lectionary reflections to assist readers from all walks of faith to share God's word with others, carrying out his works in the world. This book is intended for preachers and lay persons alike, or even new converts who may have questions as they explore the Bible. If a passage or story seems unclear, Duffield has a detailed response on how to understand His word.