The Trees of North America: Michaux and Redouté's American Masterpiece (Tiny Folio) (Hardcover)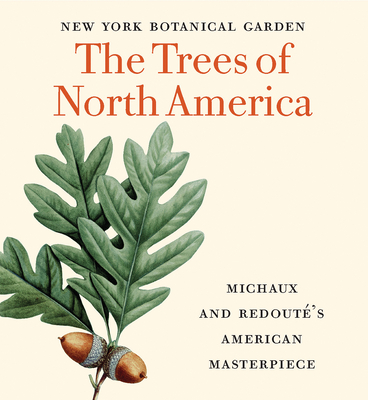 Description
---
A miniature volume of exquisite botanical prints—the perfect gift for tree lovers.
This Tiny Folio™ presents, in modern taxonomic order, all 277 of the hand-colored plates from François-André Michaux's classic North American Sylva, as well as the supplemental volumes by Thomas Nuttall. These masterworks of nineteenth-century botanical illustration—by such artists as Pierre-Joseph Redouté and Pancrace Bessa—represent the leaves, fruit, and flowers of American trees with wonderful grace and clarity.
Published in cooperation with the New York Botanical Garden, The Trees of North America includes a preface and introduction describing how Michaux and Nuttall's pioneering work came to be.
About the Author
---
David Allen Sibley is one of the world's best-known natural history illustrators and the author of acclaimed field guides, including The Sibley Guide to Trees, which have sold more than one million copies.

Gregory Long is Chief Executive Officer and The William C. Steere Sr. President of The New York Botanical Garden.

Susan M. Fraser is Vice President and Director of the LuEsther T. Mertz Library at The New York Botanical Garden.

Marta McDowell is a gardener, lecturer, and horticultural writer. Her books include All the Presidents' Gardens (2016) and Beatrix Potter's Gardening Life (2013), winner of the Gold Award from the Garden Writers Association.
Praise For…
---
Praise for the full-size edition:


This volume's handsome plates feature forthright, detailed drawings; you can almost feel the sheen on the acorns of the cork oak or the shaggy surface of the Bristlecone fir.
— New York Times